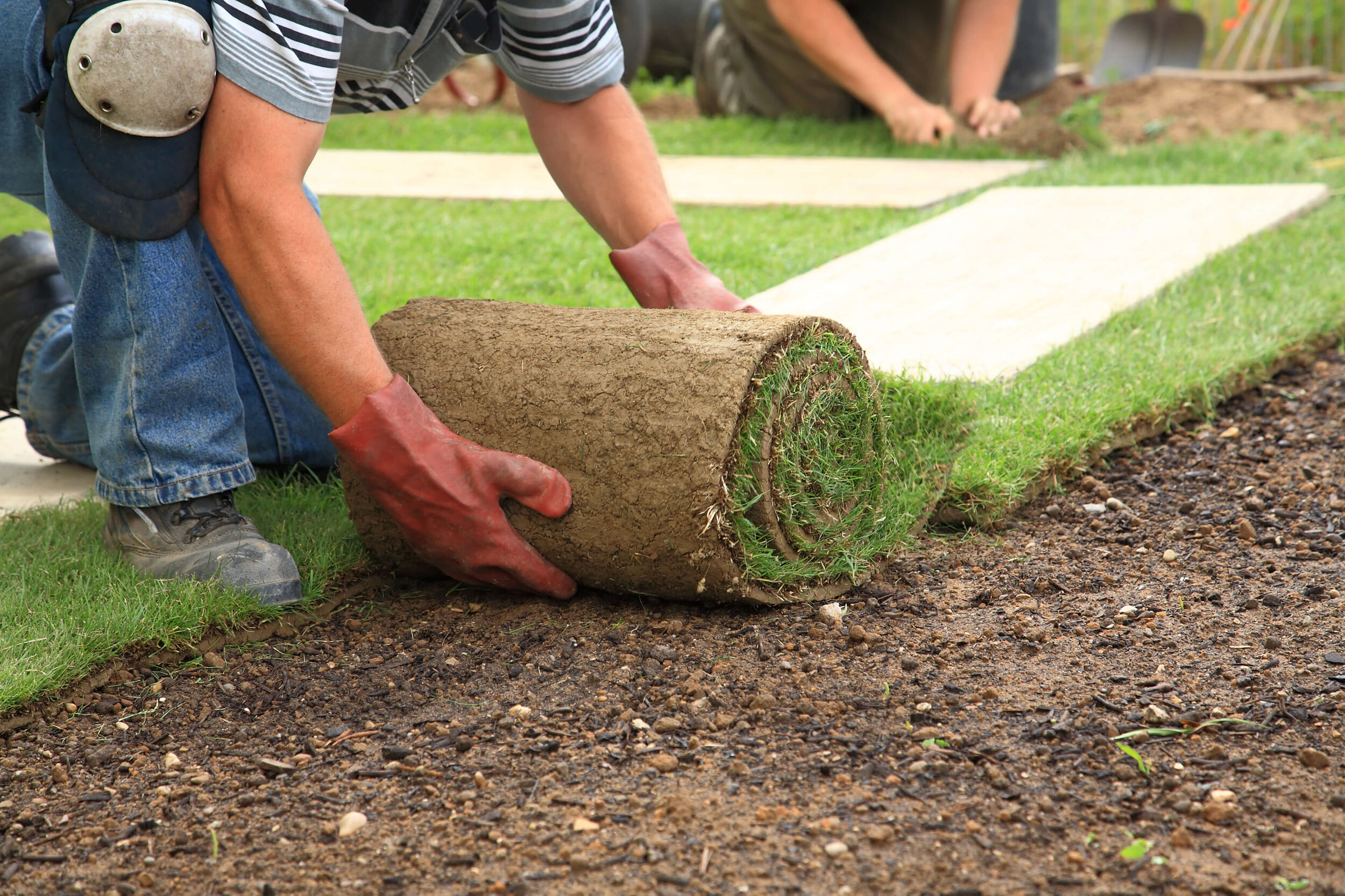 At Curb-A-Garden, we understand that a great lawn is a hard thing to achieve. Great lawns are the envy of neighbors, the sites of the best barbeques, and a soft, comfortable surface for the kids to play on. Plus, beautiful lush grass isn't just pleasing to the eye; a terrific lawn will actually raise the property value of your home. A great lawn can make all the difference in the appearance of your yard and home.
If your lawn is beyond repair, we'll be there to install a lovely new layer of sod grass and restore your yard to its former glory.
Is Your Lawn Brown And Patchy?
There could be multiple reasons for a less than satisfactory lawn.
Brown Patch Fungus

Chinch Bugs

Mole Crickets

Sod Web Worm

Poor Drainage

Insufficient Irrigation

Shady Conditions
We Prep Thoroughly Before Sod Installation.
We ensure all weeds and existing turf are thoroughly killed off before removal. Certain grasses, such as Bermuda and Torpedo, will inevitably return within a few weeks if the preparation isn't done properly. We use tracked grading equipment, providing professionally graded lawns and properties that are immaculately cleared and leveled prior to your new sod installation.
Sod Is Installed.
Each piece of sod will be laid with care and precision with contours cut to your exact specifications. Once the sod has been laid, we will instruct you on how to keep your lawn healthy and thriving, ensuring that your new lawn stays perfect. We'll fertilize and arrange watering to ensure a strong growth start and apply a New Lawn Starter Fertilizer.